Quest description
Edit
I decided that it is best to ask a jeweler about the treasure. They are few and far between in our neck of the woods, but my overlord, Sir Veimar is sure to know about them.
Quest objectives
Edit
| Icon | Quantity | Objective | Skip cost |
| --- | --- | --- | --- |
| | 4 | Sew Rose dresses for Sir Veimar's wife and daughters | 5 |
| | 100 | The Knights will be drinking at the tournament. A lot. Prepare a wagon of grapes. | 5 |
| | 50 | Don't neglect your estate, make sure you weed. | 5 |
Quest completion description
Edit
I made everything I could think of for presents to Sir Veimar and his family. And Auntie is here right on cue -- I sent her a messenger with a letter asking her what's best for me to do.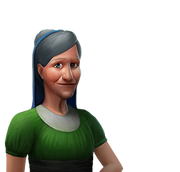 Aunt: Hello, my dear. I stopped by for you on my way to Sir Veimar's. I got your letter. You are asking who might know about jewelers around here?
Player: YES, AUNTIE
Aunt: Your idea is correct -- of course, the simplest way is to find a jeweler at Sir Veimar's. Especially when the entire court is there. Get ready, my dear, we are leaving.
Player: LET'S GO!
Ad blocker interference detected!
Wikia is a free-to-use site that makes money from advertising. We have a modified experience for viewers using ad blockers

Wikia is not accessible if you've made further modifications. Remove the custom ad blocker rule(s) and the page will load as expected.