Quest description
Edit
A beautiful and tragic story. If all of this is true I hope the lovers were really re-born as swans.
Quest objectives
Edit
| Icon | Quantity | Objective | Skip cost |
| --- | --- | --- | --- |
| | 5 | Make sure that the Knights ate the 5 Dishes you left | 5 |
| | 5 | Make 5 flasks of perfume | 15 |
| | 50 | Visit Knights and knock at their tents 50 time | 10 |
Quest completion description
Edit
I'm grateful to Auntie, she always helps to get clear on a situation.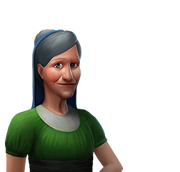 Aunt: Well, I guess that's all of the legend. The craftsmen even re-created that very pond based on it and called it the Love Lake. I don't know if you've already started building it, if not - check out your Inventory.
Player: OK
Aunt: The moral the story is that love knows no bounds, nor time, nor space, nor life, nor death. It is worth living and dying for.
Player: I understand
Aunt: You should never leave your loved ones. You should be like the swans - having chosen a mate, they live with her to the end of their days; that's what their love is like.
Player: Like you and Uncle!
Aunt: He-he-he! Well, maybe like us. Now I should be on my way; take care and don't forget to wish a happy holiday to that very one.
Player: Goodbye!
first requirement means, "wait for a knight to eat your meal".
Ad blocker interference detected!
Wikia is a free-to-use site that makes money from advertising. We have a modified experience for viewers using ad blockers

Wikia is not accessible if you've made further modifications. Remove the custom ad blocker rule(s) and the page will load as expected.