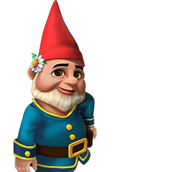 George is a dwarf worker and gardener on the Estate.
Biography
Edit
He saves the Portal's lens during an accident in its construction.[1]
George fell in love with the dwarf Gail, and received aid from the player in trying to woo her.[2] After competing against a rival, George won her over and Gail became his bride.[3]
Appearances
Edit
George appears as a character in many places, and as a structure in:
·English: George · Deutsch: Gregor · Français: Georges · Русский: Егор ·