Quest description
Edit
My friends told me that on this day you have to pay special attention to the other sex and if you have a soul mate, then to him and him only. The holiday was born of a legend; maybe Auntie will tell it to me.
Quest objectives
Edit
| Icon | Quantity | Objective | Skip cost |
| --- | --- | --- | --- |
| | 5 | Make 5 bouquets. You won't get anywhere without flowers on this holiday. | 5 |
| | 10 | Help your Idol Knights with the cleaning | 10 |
| | 10 | Give your friends 10 orange Quills from your Inventory | 15 |
Quest completion description
Edit
I just got ready to listen when the bandits showed up! I'll show them!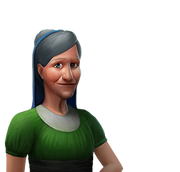 Aunt: So you want to know about the holiday?
Player: Sure!
Aunt: It all started with a legend about a noble-born girl and a simple gardener at her father's court.
Player: So, what happened?
Aunt: They often saw each other while he worked, taking care of the garden, and she went for walks there.
Player: A-a-and?
Aunt: It so happened that they started talking and fell in love with each other... Oh, who's that? Are you expecting anyone?
Player: Bandits!
You can trade the quill to a friend and have them trade it back.
Knight MUST be an Idol for trash to count.
Ad blocker interference detected!
Wikia is a free-to-use site that makes money from advertising. We have a modified experience for viewers using ad blockers

Wikia is not accessible if you've made further modifications. Remove the custom ad blocker rule(s) and the page will load as expected.