Quest description
Edit
There's just a bit more work left to finish the mast. I also need to think of what to use to light the beacon.
Quest objectives
Edit
| Icon | Quantity | Objective | Skip cost |
| --- | --- | --- | --- |
| | 4 | Make Glass to build a beacon | 5 |
| | 2 | Get some Fire Salt to light the beacon | 10 |
| | 1 | Finish the Airmast so you can signal to the Pilot | 3 |
Quest completion description
Edit
The mast is done. Frankly when I saw the multi-colored papers, I thought the Herald would announce new kinds of dahlias that the King grows, but it didn't turn out that way and soon I will be visiting the Faraway Lands!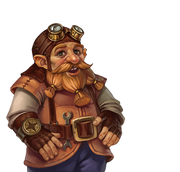 Pilot: (Comes singing) Blue-e Fo-o-g! Looks like a lo-o-og! Oh, I see you've built a beacon, hic (hiccoughs and peers at the light). Or is it two beacons?
Player: One
Pilot: Oh, well, one is enough. Listen up, little lady. I am a Pilot, and I'll even let you use my Airship if you pay for my services. And always listen to me. Because I am the captain of an Airship! And you will be its passenger.
Player: Hmm
Pilot: Don't sniff at me. Alright, I don't charge much, but I'll need an advance. I'll take it in Cherry Brandy! You can pay before the first flight!
Player: OK
Pilot: You'll have to get some instructions before we go. I'll tell you how to fly the ship and how to fuel it and what with. Are you ready?
Player: Always
You can create fire salt in workshop or received as a gift.
Ad blocker interference detected!
Wikia is a free-to-use site that makes money from advertising. We have a modified experience for viewers using ad blockers

Wikia is not accessible if you've made further modifications. Remove the custom ad blocker rule(s) and the page will load as expected.