Quest description
Edit
Here they come again! Where do these bandits ever come from? I'll finish listening to Auntie later, for now -- to arms!
Quest objectives
Edit
| Icon | Quantity | Objective | Skip cost |
| --- | --- | --- | --- |
| | 5 | Defeat 5 full gangs of bandits with Energy magic | 10 |
| | 10 | Send 10 Dishes to the Knights of your acquaintance, preferably -- borscht | 10 |
| | 150 | You should plant and harvest lots of poppies because they are red and beautiful | 15 |
Quest completion description
Edit
This legend is so sad and hopeless.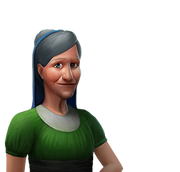 Aunt: Let's continue! They fell in love with each other, but the girl's father found a better husband for her. He wasn't a bad man, but she didn't love him and told her father that she'll only marry the gardener.
Player: Good girl!
Aunt: The girl's father was a great lord and could not let his daughter marry a gardener. It would have brought hame to his name. Then this lord accused the gardener of stealing and, as punishment, he was supposed to be sent to the frontline of the war along with other criminals.
Player: Did he run away?
Aunt: He couldn't run away, the estate was well guarded. The gardener realized that he won't come back alive, so in token of his eternal love he created an incredibly beautiful pond in the middle of the garden, so that the girl would come there and remember him.
Player: What happened then?
Aunt: I see you've gotten distracted from your daily chores. He-he! Go on, get back to work and I'll get back to storytelling.
Player: It's a deal
Any dish will do for the second requirement, it doesn't need to be borscht.
Ad blocker interference detected!
Wikia is a free-to-use site that makes money from advertising. We have a modified experience for viewers using ad blockers

Wikia is not accessible if you've made further modifications. Remove the custom ad blocker rule(s) and the page will load as expected.