Quest description
Edit
Have a seat, lass, we're going to the Lake of Sorrow! It'll be nice if our trip does not end in sorrow for us!
Quest objectives
Edit
| Icon | Quantity | Objective | Skip cost |
| --- | --- | --- | --- |
| | 1 | Go to the Lake of Sorrow to begin your trip to the North. | 5 |
Quest completion description
Edit
Hurray, it is so mysterious and foggy here! It must be dangerous too.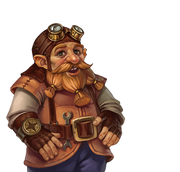 Pilot: Jokes are over. This is a wretched place, it's all foggy and there are no roads.
Player: So, what do I do?
Pilot: You'll have to go through the fog. The fog sticks to rocks and trees, you'll have to cut your way through.
Player: Where to?
Pilot: You have to find a way to get to the Fairy Tree. They say it's on a lake surrounded by water and fog on all sides. Yet, there must be a way there, there must!
Player: Let's begin.
Pilot: Hold on, one more thing. These are magic lands and you can find quite a bit of treasure here (squinting at the skeleton). The more ENERGY you use to strike at a tree or a stone, the more treasure you can find -- that's how this place works.
Player: Let's go!
Ad blocker interference detected!
Wikia is a free-to-use site that makes money from advertising. We have a modified experience for viewers using ad blockers

Wikia is not accessible if you've made further modifications. Remove the custom ad blocker rule(s) and the page will load as expected.